What products are you interested in?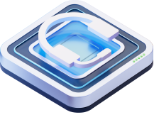 Managed Website
Most Popular
with Trusted 24/7 Support™
Whether you are building a new site, or moving an existing site to our platform, that's the right plan for you.
Application support included
24/7 support access
$10/mo
$8.33/mo Billed as a one payment of $100
$7.50/mo Billed as a one payment of $180
Launch Now

Limited Free Site
With Limited Free Site, you can create and launch a basic website without any upfront costs. It comes with certain limitations, but it also offers a fantastic opportunity to test our product.
Skip
Let us help you build your website
Our expert Support Team is part of what makes CloudAccess.net so great. The following Support Plans will
make building and administrating your site even more enjoyable!
Cost of launching
another website
24/7 Phone & Ticket
Support

FTP/SSH Support

Domain and DNS Configuration

AI-Powered plugin
and CMS updates
Advanced Troubleshooting
and Theme Support
Standard Plan

Standard Support our most popular plan. It includes all of the essential features like 24/7 Phone Support. With Standard Plan you will get extra help from our award winning team of Support Engineers. Plus a bunch of other cool stuff like FTP/SSH Support or Mail Configuration Support.

$6
Business Plan

Need priority support? You got it. Unlock access to advanced features and even faster response time including Chat Support. If you want us to fully manage your site for you Business Support is the right plan for you. We will even take care of updating your CMS and plugins. You will also get discount on launching additional websites.

$3.65
Feel like you won't need help of our Support Team? Click here
Which CMS is right for you?
Together Joomla! and WordPress power nearly 30% of world's websites. They have achieved this because they are both easy to use and open source. The result is thriving developer communities, great security and many thousands of add-ons that allow for extensive flexibility.
Still not sure which one you want to use? Check out our easy-to-follow Getting Started Videos:
> Getting Started with WordPress
> Getting Started with Joomla!
If you want to switch at any time, just let us know – we are here to help!